The Myotismon Gallery
This Screen Capture Section is strictly Myotismon and Venom Myotismon related. You might see the odd Digidestined if they are with him.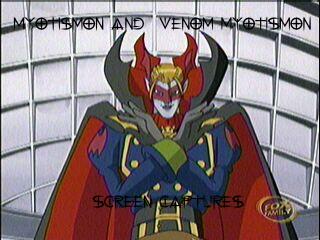 ---
This section will take me a few days to do, please be patient. Thanks!








This Site was updated August 21st, 2001.
I do not own Digimon. It is published by Bandai, Fox Kids, Saban and Toei. This site is not an affiliate of these companys. This is just a fan site.